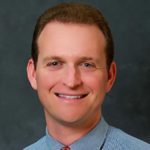 As employees begin returning to the office after working from home for several months due to the coronavirus disease, the number of confirmed cases is expected to rise. As a result, you may have an employee test positive for the virus. It's important you put a policy in place, so your employees are prepared to address this scenario if it happens and potentially save lives.   
Follow these steps to create a plan outlining what to do if an employee tests positive for the coronavirus disease.   
Require the Employee to Stay Home  
Let the employee know they need to quarantine at home for 14 days. They may return to work after being released by a physician or public health official. If a medical note releasing the employee is unavailable, follow CDC guidelines to determine when an employee may stop self-isolation and return to the office.    
Notify Coworkers of Potential Exposure  
Inform the rest of your employees that someone tested positive for COVID-19. Maintain confidentiality about who the person is. Let your staff know how to proceed based on guidelines created by the Centers for Disease Control (CDC) Public Health Recommendations for Community-Related Exposure. This includes having exposed coworkers remain home until 14 days after the last exposure. Like everyone else, they should maintain social distancing and self-monitor for symptoms such as fever, cough, or shortness of breath.   
Disinfect the Office  
Be sure all surfaces in the workplace are properly cleaned and disinfected. Follow the CDC's guidance on Cleaning and Disinfecting Your Facility for specific steps to take. This includes closing off areas used by the ill employee and opening outside doors and windows to increase air circulation in the area. Wait 24 hours, or as long as possible, before cleaning and disinfection to minimize potential exposure to respiratory droplets. Place additional focus on frequently touched surfaces.     
Hire a Temporary Worker  
If an HR, legal, or administrative employee tests positive for COVID-19, hire a temporary worker through The Nagler Group to fill in during their absence. Our experienced professionals can hit the ground running to keep your company moving forward. Find out more today. 
About The Nagler Group
The Nagler Group is the leading provider of human resources, legal, and administrative staffing and recruiting services across Greater Boston and New Hampshire. Since 2008, The Nagler Group has provided qualified and talented professionals, on a temporary and direct-hire basis, to thousands of organizations throughout the local market.
Learn more and search jobs at https://www.naglergroup.com