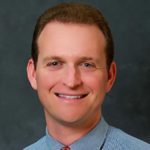 One of the things that people ask me about the most when we're talking about potential work is how much work-life balance different jobs afford. I understand the question, but I hate the term "work-life balance". While it's meant to make sure that our lives aren't overwhelmed by work demands, instead it pits work and life against each other. Since we only have so much time in a day, one has to lose in order for the other to gain – more work means less life and more life means less work. So as an employee, I should strive for less work. But I'm also an employer! So do I have to strive for less life at the same time? More life and less life at the very same time…no wonder work-life balance is so elusive.
Here's the thing, my life and my work aren't two separate things. Anything I do for 20 or 40 or 60 hours a week is a significant part of my life. I also have a family and I know that my work-life and home-life both deserve my focused attention. To say nothing of wanting a little alone time on occasion.
So I'm ditching the balance and not thinking of work as an outlier to my life. Instead I'm focusing on living a holistic life that focuses on what I value. That way, I can make deliberate –and better – choices each day about what I am going to do and not do in all areas of my life. Of course, you can only focus on making value-based choices if you know what you value.
Don't confuse priorities with values. Priorities change with the day, the week, the crisis, even by who you're talking to. Your values help you decide how you approach your priorities. You values remind you of who you want to be in the world. Do you value creativity or safety? Are you more concerned with your personal achievement or relationships? Would you rather be independent or a part of a community? Think about what's most important to you – what are your top five core values?
If you value creativity, teamwork and community, then say yes to the pilot project at your work place that will require extra hours but will bring together people from across departments you never work with. Having these values in mind would also lead you to say no to a conflicting opportunity for more personal acclaim that would require fewer hours doing more conventional work without input from anyone else.
According to Dr. Vic Strecher in his book "On Purpose," the choices me make that align with our core values bring more satisfaction and fulfillment. Research also shows that when you make value based choices, you form deeper connections, are less defensive and are more open to more learning and creative solutions. Not only will your days be more fulfilling, but you'll also be better at what you're doing.
In your home life, these values have the same effect. When having to pick between family activities, the person with the values above would choose to attend a volunteer day at a local charity over a night at the movies. Both are good family together time, but by picking the one that takes your values into mind, you've picked the one that will be more impactful.
Making decisions this way will also make sure that the things that matter to you get done instead of trying to catch up on them once you've let them go for too long. If vitality is of value to you, set aside an hour a day for exercise. On days that you're too busy, you'll still remember take 10 minutes during your lunch break to meditate or do jumping jacks in your office. (This isn't to say that you'll never be doing anything you don't want to, of course. All of us have a to-do list somewhere with the things we're procrastinating.)
And here's the thing about values – thinking about them literally changes how your brain works. In fMRI studies, thinking about your values lights up the same parts of your brain as a 'reward' does. You know when you have a hard day and eat a cookie (or 5 ) to feel better? It's the same. By focusing on your values when you are making decisions about how you'll best use your time in your work-life and home-life, you might literally be able to make those decisions the reward. Using the old language of work-life balance doesn't do this. Thinking about work when I'm home and home when I'm at work simply makes me more stressed. It makes me think about all of the things I'm not doing and all of the ways I'm falling short. When I think about value based decision-making, I end up being reminded that the decisions I'm making are good ones and are reinforcing the person I want to be in the all of my worlds – at work, at home and for myself.
About BANKW Staffing
Through its portfolio companies, KBW Financial Staffing & Recruiting, Alexander Technology Group, The Nagler Group, Sales Search Partners, and KNF&T Staffing Resources, BANKW Staffing, LLC is the leading regional provider of temporary and direct-hire staffing services in the areas of finance, accounting, information technology, office and administration, legal, human resources, and sales.
BANKW Staffing companies have received over 100 awards for rapid growth, business excellence, and workplace quality. Recognition includes Inc. 500, Boston Business Journal's "Best Places to Work" and Business NH Magazine's "Business of the Year".
Learn More – https://www.bankwstaffing.com
Media Contact
Please send media requests to pr@wordpressmu-915361-3242143.cloudwaysapps.com or contact us directly at 603-637-4500.