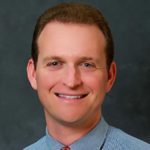 According to recent research, the average American office worker spends 9 hours a week preparing for and attending meetings – almost 25% of a full-time workweek. And while careful consideration can certainly cut down on how many meetings we have (it's not necessary to have a meeting to plan a meeting), meetings are often vital. So how do you make them as productive and useful as they need to be?
Why.
I once read that you should spend twice as much time on the agenda and half as much on the meeting. It's excellent advice. Knowing why you're meeting and what you want to accomplish is imperative to run an excellent meeting. And, as the organizer, you're responsible for making sure that the objectives are clear. If you don't know, don't wait until the meeting to ask people what they want to cover, ask them early and put it on the agenda. If your meeting is recurring, try to stick to the same order of topics every time. Consistency does promote efficiency.
How.
Information should be shared before the meeting – not in it. Give people a chance to come to the meeting prepared by giving them a copy of the agenda with enough time to look at it – and any relevant materials – beforehand. For instance, a project manager who is going to be talking about new reporting forms should send the new format that she'll be talking about.
When.
Parkinson's law says meeting will take up as much time as you schedule for it, no matter what the agenda. So aim low – time-wise, that is. The less time you have to get through your agenda, the faster you'll get through it.
Always start and stop on time. A lot of time is wasted on late arrivals – and the only thing that happens is that the people who show up on time get penalized. If you always start punctually, people will get the message quickly.
Frontload your meeting so the most important things come first. When you run late, you'll likely notice the squirming that starts as people get anxious. It's contagious – literally – it's called psychosocial contagion and means that the people in the meeting have reached their limit. It's okay to just end, there's no need for long goodbyes.
Who.
You want your meeting, and your company, to be as productive as possible. Which means that not everyone needs to be in every meeting. Take some time and think about who needs to be there. And who doesn't. The only time people are upset about not being included in a meeting is when they didn't know about it and feel left out. So, communicate what your plans are.
Once you know who needs to be there, let them participate as easily as possible. We live in a highly connected world; we need not all be in the same conference room for a meeting to happen. Take advantage of new technologies and let people video conference in if it makes scheduling easier.
What.
As the leader, you're not done when the meeting is. Follow up with a meeting recap of the action items – and action items only. If minutes were taken, they can be sent later but don't rely on them to be a reminder to people. Be clear about accountability so that everyone is clear about what they need to do and when it needs to be done.
About BANKW Staffing
Through its portfolio companies, KBW Financial Staffing & Recruiting, Alexander Technology Group, The Nagler Group, Sales Search Partners, and KNF&T Staffing Resources, BANKW Staffing, LLC is the leading regional provider of temporary and direct-hire staffing services in the areas of finance, accounting, information technology, office and administration, legal, human resources, and sales.
BANKW Staffing companies have received over 100 awards for rapid growth, business excellence, and workplace quality. Recognition includes Inc. 500, Boston Business Journal's "Best Places to Work" and Business NH Magazine's "Business of the Year".
Learn More – https://www.bankwstaffing.com
Media Contact
Please send media requests to pr@wordpressmu-915361-3242143.cloudwaysapps.com or contact us directly at 603-637-4500.