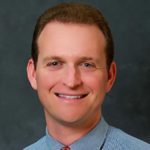 We live in a world where people are better educated than ever, so why do the majority of employers and recruiters think that people newly entering the workforce are poorly prepared? While hard skills – measurable technical and professional skills – are improving, job preparedness isn't just about being able to do your work. Employers are worried that the soft skills that make employees really good – work ethic, communication, critical thinking, and conflict resolution – are being lost.
Hard skills will get you to your interviews, but your soft skills will help you get – and thrive in – your job. One recent survey says that almost 90% of new hires who lost their jobs within the first year of employment did so for "attitudinal" reasons. No one expects you to navigate a new job and a new culture seamlessly on the first day, but there are cues that you can give to instill confidence in your boss and enhance your career prospects.
Show Up
In her first-year performance review, a lawyer at Boston firm was told she was exceptional. Her work was thorough, her clients liked her, and her hours were long, but what really impressed the partners was that she was at work and working on time every day. Being exceptional doesn't mean that you are an exception to the rules, it means that you are exceptional within the rules. So learn the rules. Take cues from your supervisors and co-workers. They're the people who will be able to teach you the spoken and unspoken rules of engagement in your workplace.
If your job starts at 9, you should be working, not pulling up, by 9. Arrive at 8:45 and use the extra few minutes to get your coffee and say hello to your colleagues. If you have an hour for lunch, don't run an errand that takes an extra 20 minutes. This doesn't mean that you can never tend to an emergency, but it does mean that at work your priority is work. And not just any work, but good work. In order to be exceptional, you have to strive beyond basic expectations. Don't just show up at meetings, be engaged during them. Don't turn in first drafts of work, make sure they're polished.
Ask Questions
Asking questions is one of the most important things you can do in your new workplace. Most obviously, it is an opportunity to clarify what you need to do, what expectations your boss has and how to succeed in your position. Don't hold back – ask about what should be prioritized as well as what shouldn't be. Many organizational misunderstandings stem from conflicting assumptions. The more things you've discussed, the less likely that is to happen.
Many people fear that asking questions will make them seem incompetent. In fact, the opposite is true. A recent study from Harvard Business School shows that people who ask more questions are perceived as more competent and likable. By exposing vulnerability, you open the door to really connecting with someone and by asking for their expertise, you acknowledge their abilities. Asking questions also opens a dialogue. So while you're giving someone else an opportunity to speak, you give yourself an opportunity to be heard. You don't need to ask questions you don't have. A simple "Do you have any advice?" or "Do you agree?" at the end of an email can be quite effective.
Take Responsibility
When a project doesn't go well, bring it up before your boss does. Taking responsibility for something that's gone wrong can make you seem more responsible. When you have the conversation let your boss know that you've thought about what happened and what you plan to do differently in the future.
When you do get critical feedback, listen graciously. Stop yourself from reacting immediately – whether it's a snarky look or interrupting in self-defense. While it can be hard to remember, criticism in the workplace is rarely personal. Use it as opportunity to learn how to be better at your job. And if you listen without defensiveness, you'll have the opportunity to clarify misconceptions and ask questions when your boss is finished. Lastly, say thank you. You don't need to agree with everything that was said in order to acknowledge someone's feedback and time.
About BANKW Staffing
Through its portfolio companies, KBW Financial Staffing & Recruiting, Alexander Technology Group, The Nagler Group, Sales Search Partners, and KNF&T Staffing Resources, BANKW Staffing, LLC is the leading regional provider of temporary and direct-hire staffing services in the areas of finance, accounting, information technology, office and administration, legal, human resources, and sales.
BANKW Staffing companies have received over 100 awards for rapid growth, business excellence, and workplace quality. Recognition includes Inc. 500, Boston Business Journal's "Best Places to Work" and Business NH Magazine's "Business of the Year".
Learn More – https://www.bankwstaffing.com
Media Contact
Please send media requests to pr@wordpressmu-915361-3242143.cloudwaysapps.com or contact us directly at 603-637-4500.